#inktober is a known art challenge held in October and performed in ink.
And I looove ink. And brush pens.
For this series I used a Pentel calligraphy brush pen.
Each year there is a prompt list with a word for each day.
This time decided not to make an ink each day, but combine several day/words into thicker compositions for a more surreal, dive-into-subconscious perception.
Ring, mindless, freeze, build, bait, husky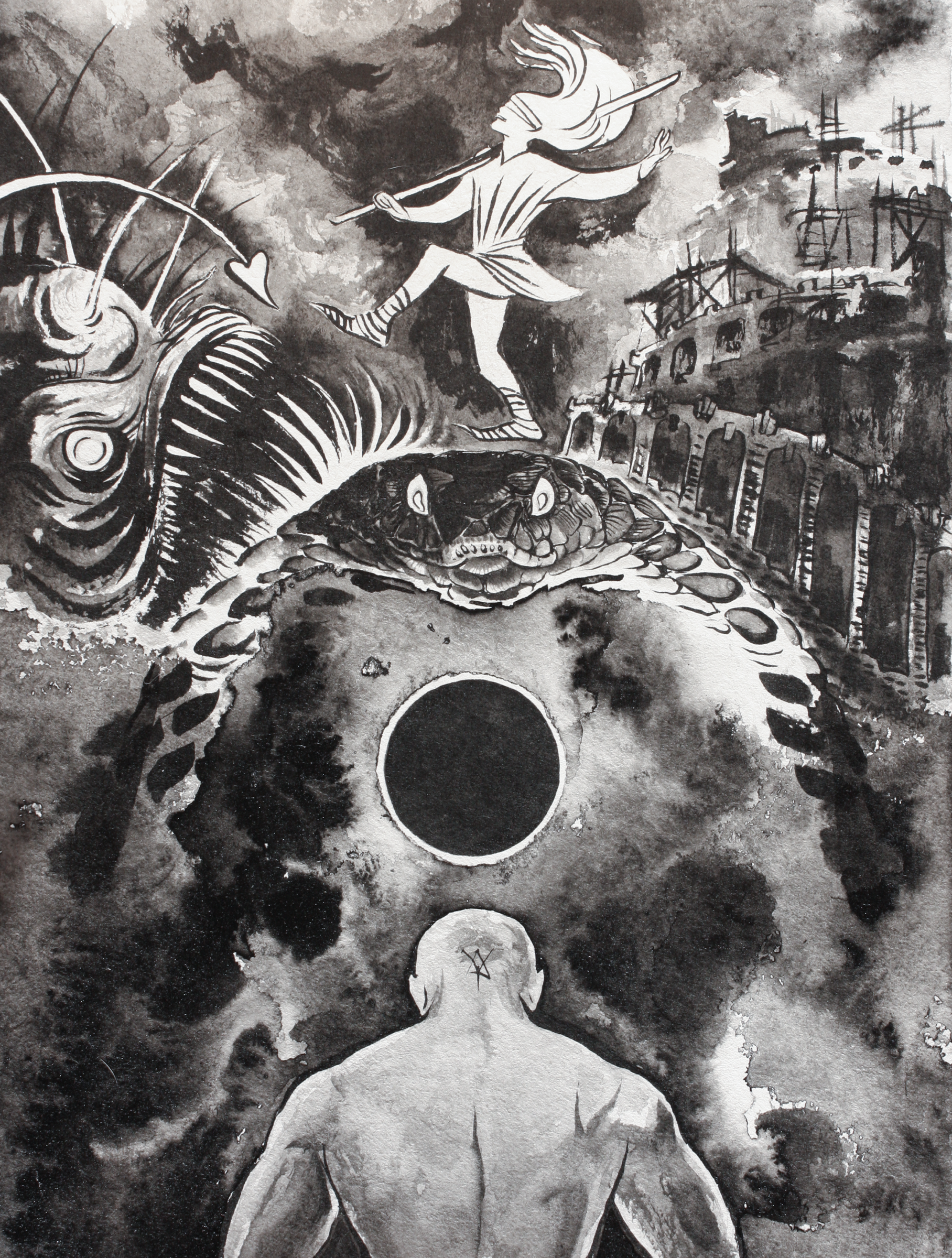 Enchanted, frail, swing, pattern, snow, dragon, ash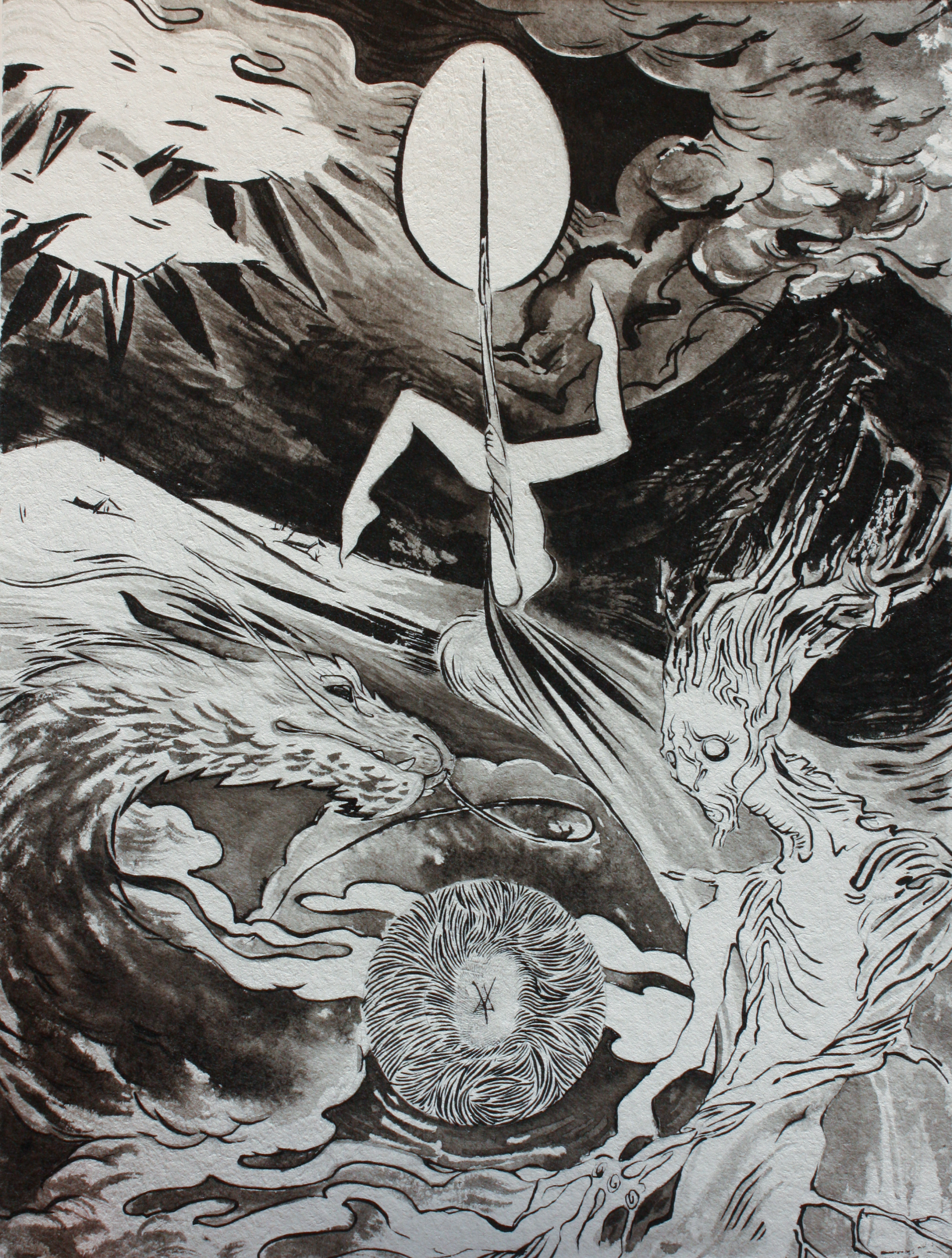 Overgrown, legend, wild, ornament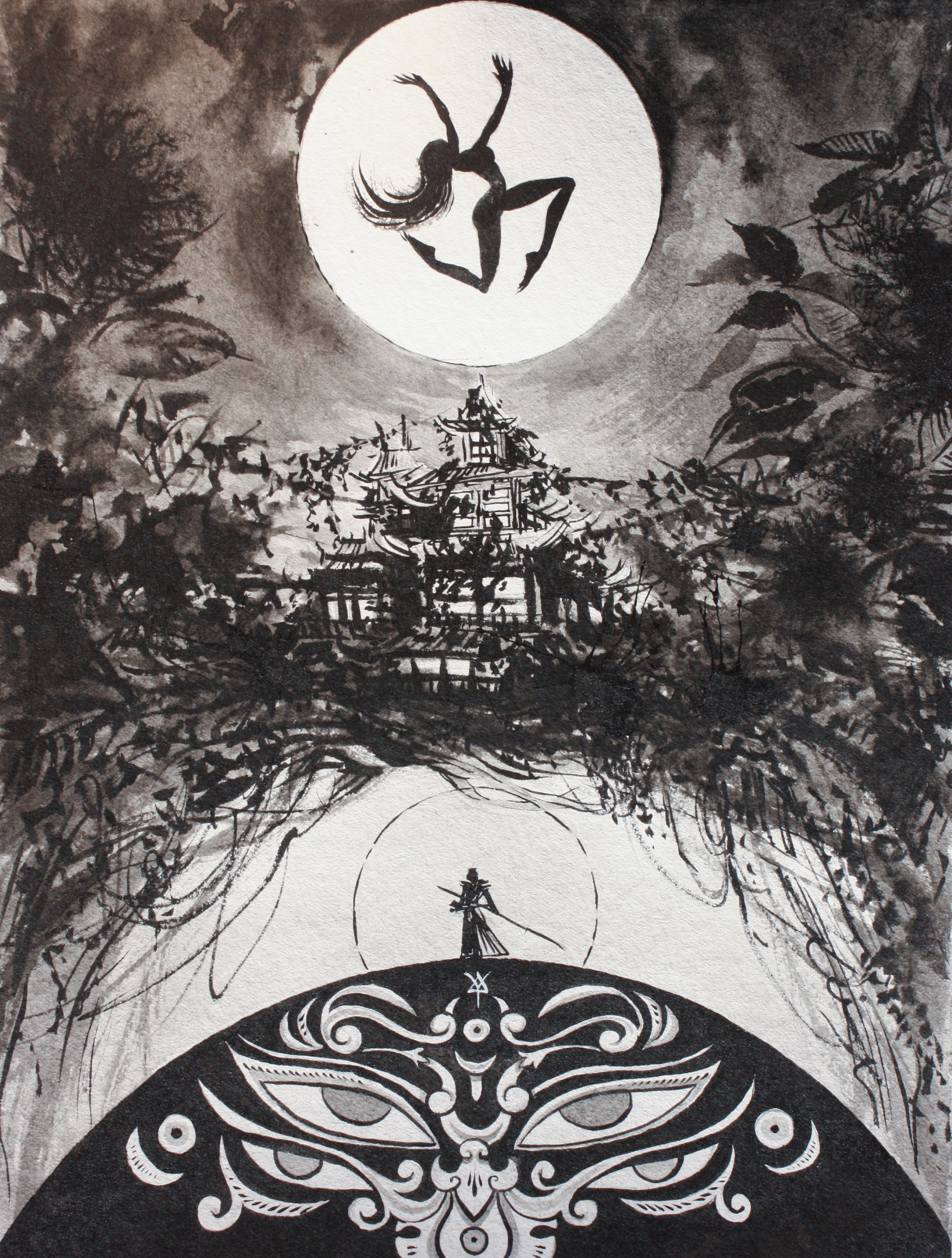 Misfit, sling, tread, treasure, ghost, ancient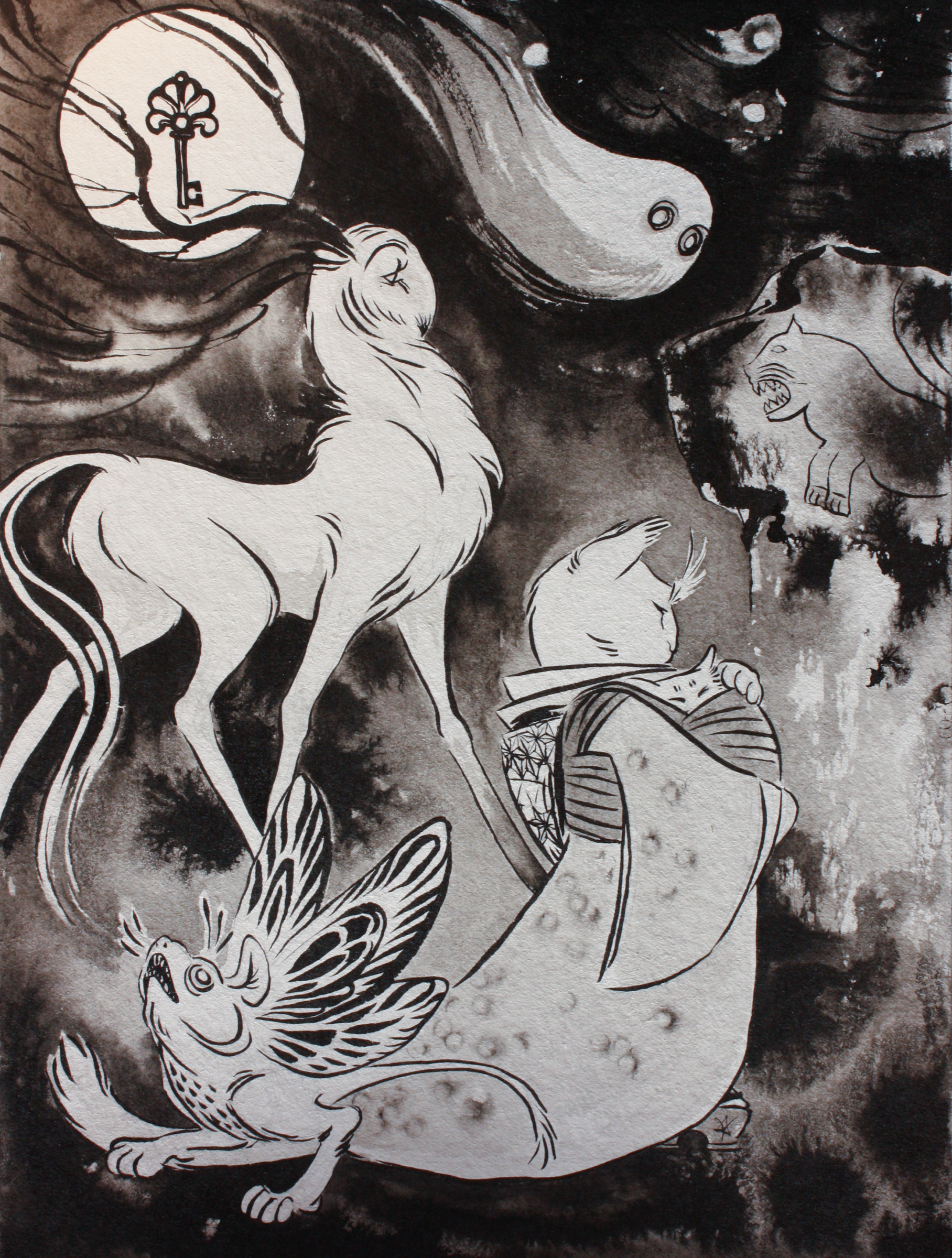 Dizzy, tasty, dark, coat, ride, injured, catch, ripe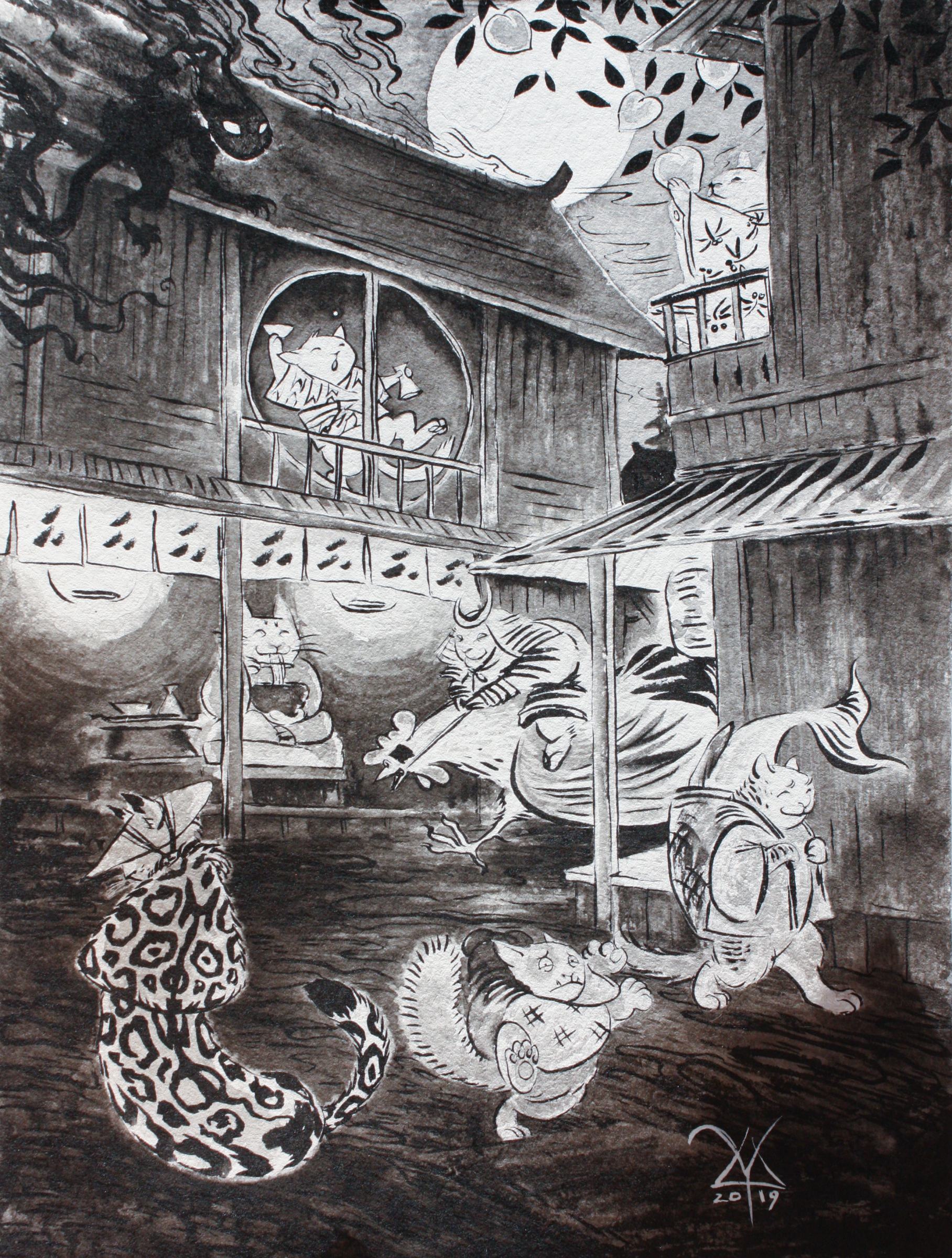 All – Ink on cotton 425g paper. 
24 x 32 cm